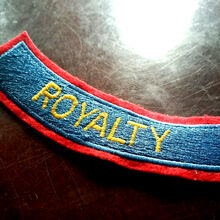 This bar is for students who attended the Bader International Study Centre during their first year. Contrary to popular belief, the residence is not in the famed Herstmonceux Castle but up the road. Named after the famed Alfred Bader, some 100-200 lucky students from different schools around the world stay and live for 8 months in the residence named after him (Bader Hall). 
Where the most amazing mix of shenanigans, education, and practical experience breeds some of the most amazing students from Queen's University. Students who attend the BISC are true Royalty.
Ad blocker interference detected!
Wikia is a free-to-use site that makes money from advertising. We have a modified experience for viewers using ad blockers

Wikia is not accessible if you've made further modifications. Remove the custom ad blocker rule(s) and the page will load as expected.