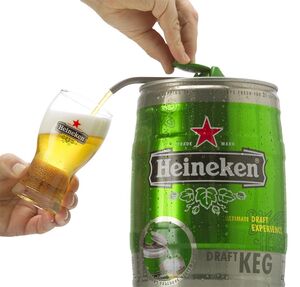 The participant must finish a Heineken Mini Keg (5L, approx. 14-15 bottles). They then attach the keg to a sturdy handle (baseball ball, 2×4, hockey stick, etc.) to create said "Heineken Hammer."
Hanes' Hammer
Edit
Hanes' Hammer is for the first person to complete this bar using Professor Hanes' hockey stick.
Ad blocker interference detected!
Wikia is a free-to-use site that makes money from advertising. We have a modified experience for viewers using ad blockers

Wikia is not accessible if you've made further modifications. Remove the custom ad blocker rule(s) and the page will load as expected.